Wishlist Drawn Down Abyss on Steam!

9-17-2019

Drawn Down Abyss will be released on October 2nd.
Wishlist it on Steam
!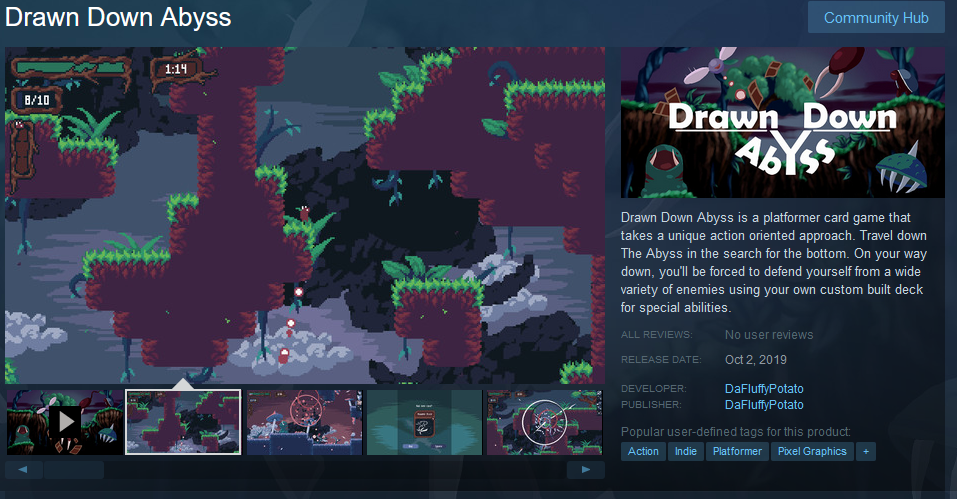 Bouncy Shots is out!

6-2-19

Bouncy Shots is my entry for the 6th Alakajam's 48 hour compo event. I had a super busy weekend, so I only put about 8 hours in. The game turned out better than I expected though!
The theme ("duel") was giving me a really hard time and I only came up with one idea. It's basically pong except you bounce the ball with your own projectiles. Halfway through development, someone told me about a game called "Crossfire," which is pretty much exactly what I was making.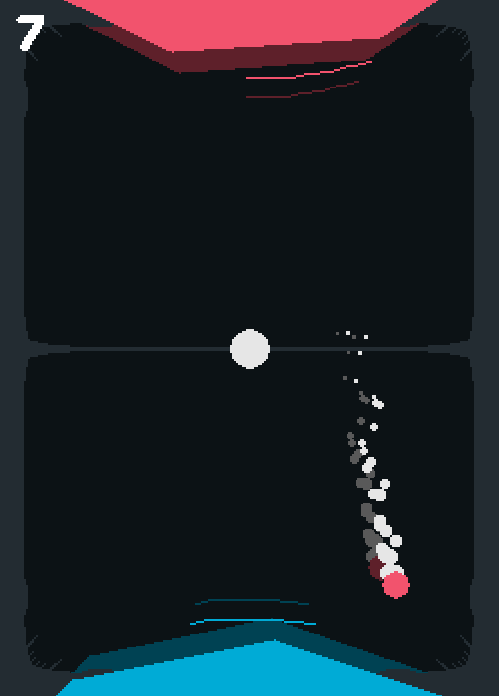 Check it out
here
.
The Super Potato Bruh World 6 Update is Out!

3-30-19

The 6th world is here! It comes with new foods, new levels, and of course (everyone's favorite)
minor bug fixes
!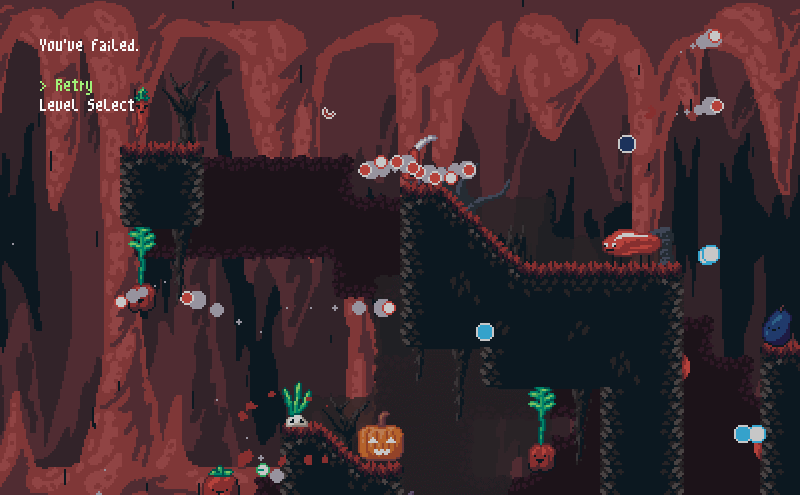 Get the update
here
!
If you only own a Steam copy, you may need to wait a bit for the update to come out there.
Spellcaster's Forest is out!

2-26-19

Spellcaster's Forest broke my previous record for most downloads in one day (166 downloads) with an incredible count of 368!
Anyway, it's another bullet hell mashup because I really like the genre. Fight things in a forest with spells that are casted by drawing patterns with your mouse!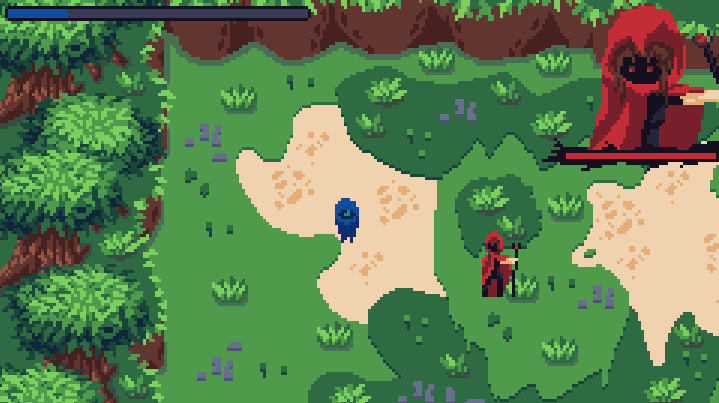 New Project!

12-10-18

I've started a new project. It's unofficially titled "Carnelian Blade" at the moment. It's a roguelite that takes a bit of inspiration from infinite runners. As of now, I'm mostly done with the sector editor.
Keep an eye on
my Twitter
for the more minor updates.
©2019 DaFluffyPotato